Haven't been updating as I have two advertorials and more modifications to my scripts to do!

Anyway, here's my blinged-up camera!!!!

Only 2 pictures so far because I haven't uploaded those taken with my old Canon yet. These photos are taken by the Lumix with a mirror!!

Camera not finished yet but it's mostly done. :)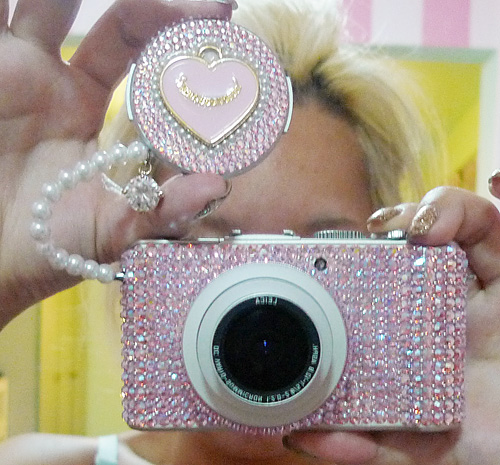 Mostly covered in Light Rose AB (base at size 16) with little pink pearls in between. You can't see that though.
The lens cap is covered with same-colour gems. The charm stuck there is a fake Juicy charm from a really old bracelet I had. Charm is surrounded by pink pearls too!
And a huge diamond charm dangling off the lens cap. I love it!!
Clearer photos soon!!