Note: Blogged one new post under this post.

Advertorial


Feeling bored at home?
How about doing something fun and also ultra good for you, like a
FACIAL MASK??
I hate to sound like one of those girls who are always going on about skincare, but it's really time to start. :(
And yes, I regret not putting in more effort when I was younger.
I've heard so many aunties say that sentence to me when I was a teen and it irritated me so much that I vowed never to repeat that. But here I am, repeating it! Golden advice!
Nowadays all my girlfriends who are about my age are putting on face masks all the time! After a mask, skin feels hydrated, rejuvenated, and well... it gives me the illusion that I'm 18 again. Except ironically when I was 18 my skin was damn shitty. But that's not the point.
I'm constantly on the lookout for better skin care products because the technology is always improving anyway!
So. I got sponsored 3 new skincare products and I'm gonna introduce them to you!
Available at SA SA outlets:
Beauty Talk's OxySolution
Beauty Talk's OxyMask
Beauty Talk's OxyAqua
Maybe some of you have seen, heard of, or even used these before.
Afterall, they have been featured on

Taiwan's hottest TV programme 女人我最大

before!
So what's so special about Beauty Talk's products?
As is obvious from the product names and my blog title, the answer is
OXYGEN
.
Did you know that even if you keep a stringent skincase regime, your skin can still appear yellowish and dull if it doesn't have enough oxygen in it?
"Oxygen is important for our skin as it renews skin cells, promotes metabolism and provides energy to the skin.

Without fresh oxygen, blood circulation is slower and unable to detoxify, causing dark and dull skin."
Well. That's kinda
lousy
news.
So now we know that on top of moisturizing and hydrating, sunblock, and an amass of other things we need to do to keep looking young, we can now add
"giving skin OXYGEN"
to the list.
But no worries, I'm gonna give my skin oxygen if that's what it wants. It's like a demanding girlfriend, never stops requesting for stuff.
First step is to use OxySolution!
Give the bottle a little shake to make sure it's mixed well.
Prepare a cotton pad
SQUEEZE!
So cute :D
When it's drenched in OxyGoodness, gently tap on skin!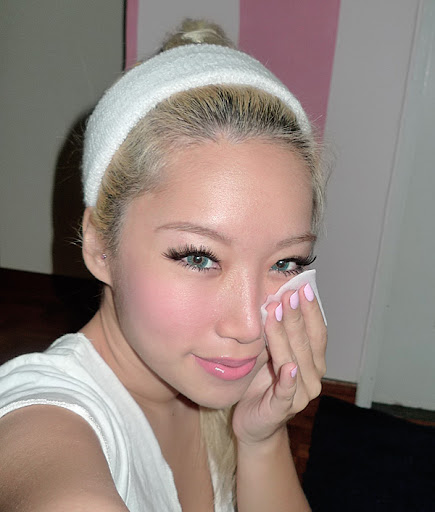 This mousse is actually a multi-functional toner.
It moisturizes and even cleanses while firming up your skin!
And it can even double as a make-up remover!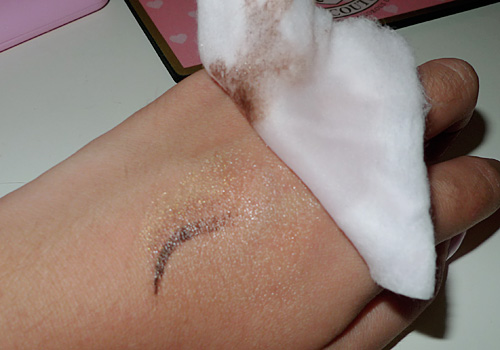 Eyeliner and eyeshadows easily rubbed off.
Now for the stellar OxyMask!
Pardon me I'm trying to take artsy shots of me squeezing my mask out.
Here it goes!
For demonstration purposes, I shall only do the mask on half of my face: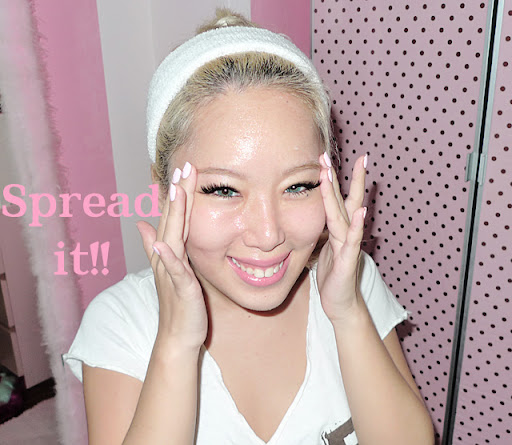 Massaging OxyMask into my face in a circular manner as instructed.
This exfoliates dead skin, treats clogged pores and whitens!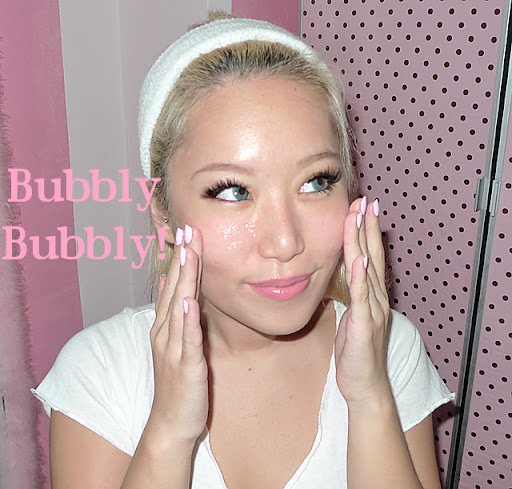 And I must say I never expect a mask to be so
fun!
After mere seconds the seemingly boring mask starts to FIZZLE!
Many many bubbles start surfacing, giving me a tickling sensation!
It's so amazing!
I even hopped into Mike's room and told him,
"See? It's has bubbles!! Can you see?? Can you see??"
Until the poor guy says "Oh yes",
I go back into my room, still amazed.
The bubbles popping excitedly
Here's a close up of the bubbles...
The mask stops fizzing after a short while, forming a cooling gel mask.
I suppose they finished their job of giving oxygen to my skin.
It's now time to wash!
.
.
.
.
.
.
.
.
.
.
.
.
.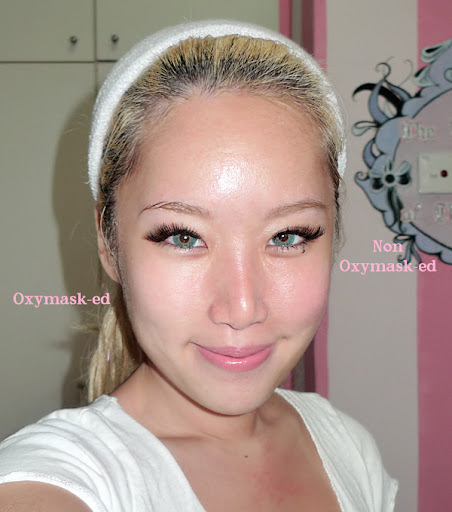 The mask is supposed to have lifting purposes and make your lighten your labii folds. These are the creases at the sides of our mouths when we smile.
That is not obvious in the photo I took but
CHECK OUT HOW MUCH FAIRER I AM
on the right side of my face where I put the mask!
I won't believe it but I really look brighter and much more radiant on that side! Granted, my left side still has blusher on (strictly no foundation), but you can see that even my forehead lightened!
Not only that, my skin feels super soft, silky and supple!
If you think I photoshopped the effects in, do watch this clip and you will be thoroughly convinced:
Super amazing isn't it?
Polish off the routine with
OxyAqua
: Intensive Hydrating Essense and you are done!
This gel cream moisturiser is water-based and not oily at all. The perfect companion for the toner and mask!
Celebrate good skin with Camwhoring!

Here's me with some blusher put on. I can't live without blusher, sorry.
It's Beauty Talk's
1st BIRTHDAY!
So to celebrate this successful 1st year anniversary, you are given
discounts!
OxySolution + OxyMask + OxyAqua used to go for
$195.70
, but now they are selling for
$138!!

Almost $60 off the usual price
for the 3-pack deal!

Old customers must quickly grab a spare set and new customers should try it now while it's so cheap!
Beauty Talk products are available at all SA SA outlets.
p/s: Just to reillustrate, I didn't put foundation for all these pictures, though I did apply some blusher. Tiny blemishes or zits are also smoothed out, but I definitely did not use photoshop to create the lightened effect on the after photo!