Advertorial

It's no secret that I am in love with Adobe Photoshop. My whole entire internet image is based on Photoshop.

If I am forced to never use Photoshop again, I will never take another photo of my face.

(Fine, I am exaggerating. I know I do not photoshop my Photos of the Moment, but that's coz they are blurry shots and anyway I don't post many photos of myself there!)

I'd say that two of my favourite blog entries are centered around photoshop!

Here's the one where I photoshop various people to look better, and here's the one who where I photoshop the ugliest childhood photos of myself.




My Photoshop Gems!
Transform Plasticzilla into a chio bu without going through all her real life PS.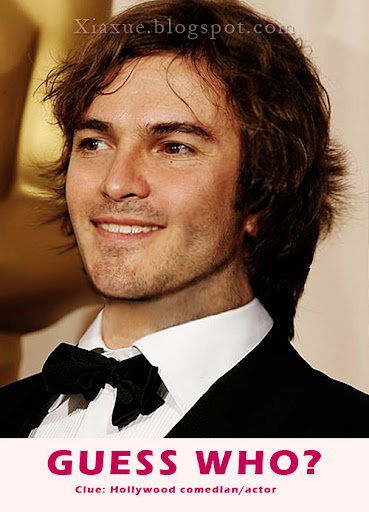 Made Jack Black look like Ashton Kutcher! Amazing not?!
Anyway, loads of loads of you have asked me where to purchase Photoshop from. Well, this blog entry is gonna tell some of you
REALLY
good news!
Like it's so awesome that I won't even call this an advertorial. More like just spreading good news to everyone! Well, not everyone... But for all students and educators!
Are you ready?
.
.
.
.
.
.
.
.
.
.
.
.
.
.
.
.
.
.

When the original price is a whooping $939!
Creative Suite 4 contains:



* Dreamweaver CS4
* Flash CS4 Professional
* Photoshop CS4 Extended
* Illustrator CS4
* Fireworks CS4
* Acrobat 9 Pro
* Soundbooth CS4
* Contribute CS4
* Adobe Bridge CS4
* Adobe Device Central CS4
* Version Cue CS4

Many useful programs other than photoshop - like dreamweaver for building websites and flash for creating beautiful flash banners like my old site's header!
Adobe Acrobat Pro 9 is even cheaper at $39 only! Wow!
Students really do get the best deals, it's so unfair.
If you are interested, here are more details:
To be eligible to purchase the two mentioned products at the
special price,

you will have to be either a full time student,




educator or staff in a Primary, Secondary, Independent schools,




International schools, Junior Colleges and NIE only.



Upon purchase, photocopy of the evidence of eligibility will have
to be collected.

That will either be their student pass, school pass
(for international schools or independent schools), Civil Service card
or Public Service card. On top of the evidence of eligibility, a
photocopied IC of authorized personnel (to collect on behalf of
eligible individual) will have to be collected.
Delivery charges are at $8 only! (Honestly what's $8 compared to the $840 bucks you save??) If you order more than 10 copies, the delivery charges are waived!
p/s: I am
not
using the student pack as I am not a student or a teacher. Just to clarify!