Advertorial


Ready or not here comes the photos from the Essential photoshoot we just did 3 days ago!!

If you wanna know WHY we are having this photoshoot you can read HERE and HERE!

It was so fun coz all the girls were so friendly and spontaneous and vain! They were all like 20-ish though, made me feel damn old.

Anyway the girls were sponsored Essential's hair products to use a week prior to the shoot and after getting our hair done at a salon, we all proceeded to Pink Elephant Labs to shoot!

I must say they captured the kawaii look really well!!

So coincidentally all the girls (except for me) wore floral coz we wanted a Spring feel.

And they are all so pretty!! *inferior* *grumbles*



SUHANA
Here's Suhana's BEFORE photo!
AFTER
Suhana's review

: "After a week, my hair is softer, smoother, lighter and smells fantabulous! I woke the next day and the scent of my hair still stays awesome. When I brush my fingers through my hair, they don't tangle up and glides through. My curls are much more defined and I have to say using the mask after the shampoo and conditioner instantly creates a bouncy effect totally prep me up for Singapore's humidity!"
The hair style we picked for Suhana was the fishtail braids...
Suits her bubbly personality!!
And I lent her my pink extensions too!
Suhana + me
Suhana's hair is permed so it was fun to get her sleek straight hair for the day!
JADE
Jade's BEFORE photo!
AFTER!
Jade's review:

"I loved the treatment and the mask, after using it for a longer period of time i definitely notice my hair is more manageable, the immediate after effects of the treatment and mask combo is great. My hair is definitely softer after use. thanks for the experience!"
Jade also has on the fishtail braids.
Her hair is very damaged from bleaching it 3 times... Looking fab in the photo!
Jade + me
Our hair looks so AA in the photos!! BUT I LOVE IT!! HAHAHAA
IZZY
Izzy's BEFORE photo!
After
Izzy's review

: The shampoo creates a really great lather. The intensive hair mask (I use rich premier) is my favorite--it's awesome! It left my hair sooo smooth, silky, and manageable. Using all the products helped with tangles and smoothed out my dry ends.
The hairstyle for Izzy was supposed to be the ponytail but her hair is so smooth and sleek that the curls all disappeared by the time we travelled from the salon to the shoot. -_-
She has butt length hair!! MAD ENVIOUS!!
Izzy + me
Guess what!!
Izzy stays in Dallas Texas!! I'm so gonna visit her next time I go to Dallas!!
SOPHIE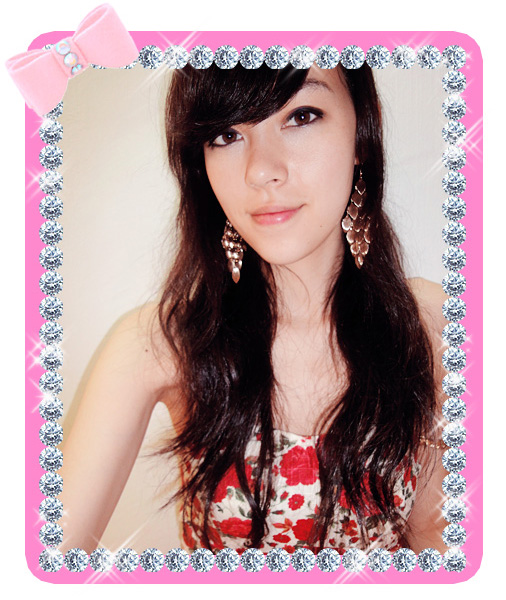 Sophie's BEFORE photo
After
Sophie's review:

I did like the treatment and hair mask! Like after rinsing it off you can really feel your hair being a lot softer and lighter so I'll definitely start using it more often!
Sophie's looking super cute with her braid hairband
Out of pure coincidence Sophie and Jade already knew each other before the shoot and they are both French/Chinese mixed!! So weird that I picked them out from like 100 over people.
Look at her legs why so nice one nobody is focusing on her hair anymore -_- ... And btw both Sophie and Jade are like over 1.7m tall so I was like
standing on a stool
to shoot with them *sobs
Note to self not to pick such tall model-like girls in future will only serve to impact negatively on self esteem. Kidding lah!! My self esteem is so ginormous nothing can deflate it. HAHAHA!!
Sophie + me + stool under me
ME!!
Loving my gorgeous hair!!
GROUP SHOOTS
Click them to enlarge!!
So nice lah!! The pics are AWESOME!!
Thank you
Essential
for making our hair super pretty and for this super fun photoshoot!! :D:D:D:D
I LOVE ESSENTIAL!!
Want more information? Visit
SASSYKAWAII.COM
!!
I'm so loving the results on the girls' hair!! Damage control for the last 15 cm FTW!!!
p/s: Winners of the survey will be announced shortly