Yesterday night, after a break of 3 days, I gave Jeremy a call... And it was for official business too, coz June got this Sony Ericsson job that I asked him whether he would like to work in.
So. He was working when I called, so he called me back at 11pm.
And we talked till 5:30 am.
Amazing huh, 6 whole hours on the phone.
Now, the problem is, I was supposed to work at Ritz Carlton that day from 6am till 12am. Thats 18 whole hours of standing and pouring semillion sauvigons and chardonneys for guests.
At 530, I had to leave for work.
So I didn't sleep and almost died working that day.
My point is, it is forgiveable that I didnt blog last night.
I'm still in a groggy stage. Just reached home after work for Mitsubishi, and I don't think I can manage to recite the alphabet in the correct order.
I think I would just post pictures, coz a million words says a picture.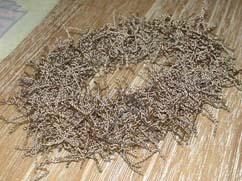 I was at the school's photostating place. The auntie in charge of the photostating was binding my project work for me. She finished with it, and gave it to me. I was happily adjusting the binded papers.
When I looked up, she had her head bent, looking at something with utmost concentration. I saw what she was doing. She was cutting away the little threads on my scrunchie. Somehow, I felt the scrunchie needed some trimming and did not stop her. She continued until my current favourite scrunchie was almost bald, and gave it back to me.
I woke up feeling very pissed with the photostating auntie but realised my scrunchie is in perfect condition.
Anyway, speaking of cutting hairy stuff...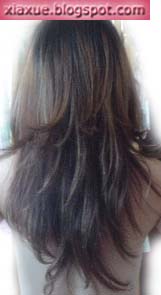 I dragged Shuyin and June to have their hair cut at Toni & Guy with me. I think I look much better, but as usual, everyone said there was no difference.
And it was free, coz we did it at the Toni & Guy acadamy!
Buahahaha. Not only is my hair much nicer now, I had half of the hair cut done by the teacher there coz he needs to show the students how it is done. I asked him how much he charges usually, and he said $150 per hair cut. Since he cut half of my hair, I can safely say that I tan dio $75.
Look! Shuyin loves her hairdresser. (Shuyin is left in case u kudos dunno.)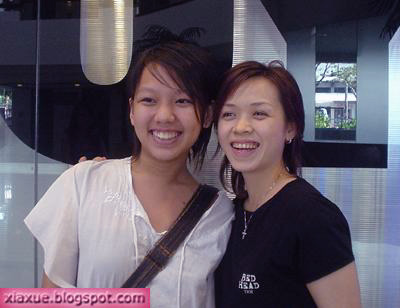 Anyway, I went out with my NCC friends. Yes yes, I was from NCC girls (land) in sec school. I shall post their pics coz... I can't think of a reason, I'm too tired. Erm, yes, just to prove that NCC girls are not the rough, ugly, smelly type you guys thought we are.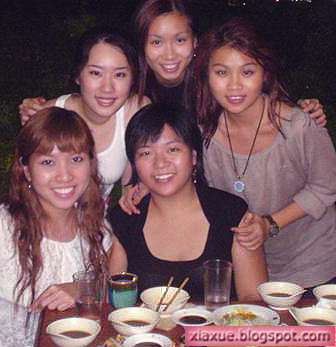 Ah well. Pretty right? More blogging tml la. Me in bad mood. I confessed to Jem that I like him and he said it is too early to discuss such stuff and currently he only treats me as a friend.
Well if he talks to friends 6 hours on the phone everyday, he needs to do alot of catching up on sleep. But then again I thought I heard him mention he has insommia. Guess I was doing him a favour.
Should I ask Jeremy to come see the website? Please leave comments to let me know?
p/s: Someone is very into impersonating me on the tagboard so from now on I shall not reply there at all. Any claims of me posting there is bullshit yeah.