Girls girls listen up!!!
Whats this?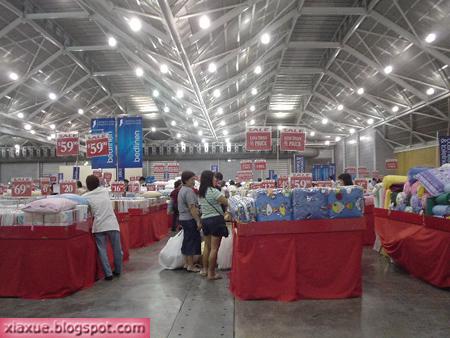 Its the John little warehouse sale at Expo!!
Everything there is so FREAKING cheap!!! I went there with June and Gwenne the day before, and bought $150 worth of stuff. However if you go tml there will be lotsa people as it is a Sunday. Go there dressed in tight clothes (so that u can try on the clothes by just pulling it over), and bring a light sling bag. Be sure to elbow the aunties mercilessly. It will be best if you look slightly crazy, so that people are scared off.
You will be given this big plastic bag to throw in all the stuff you want. Move along, and take everything that pleases you. You can dump anything you don't want later. NO TIME NO TIME!
Heres June and Gwenne throwing out the loot they don't want.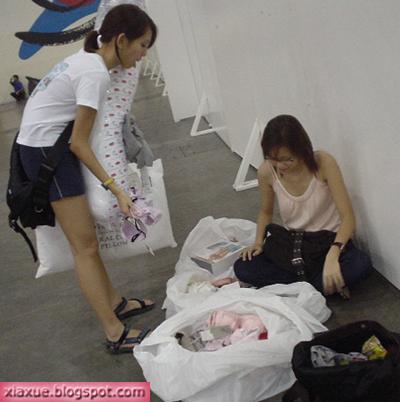 Pictures pictures...
Pink Camisole. $9 bucks.
Double-breasted Coat, complete with lining and stuff. 15 freaking dollars.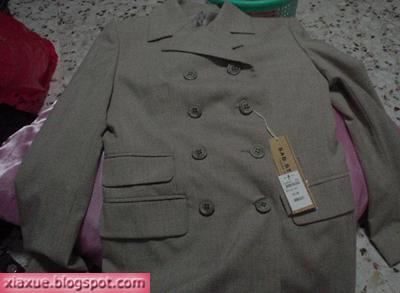 Pierre Cardin full set bra and panty. $10!!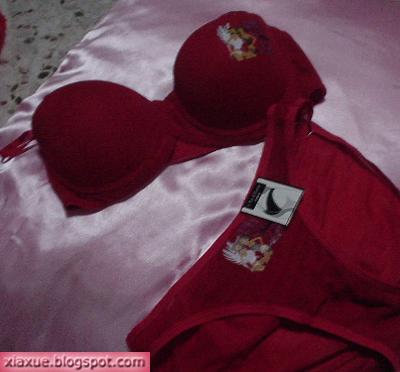 Pierre Cardin again, with Felancy bra. Latter costs 2 for $10.
Some nonsense perfume that smells (and looks) like Hugo Boss!! 2 for $10.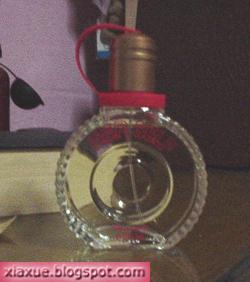 MAKE-UP!!!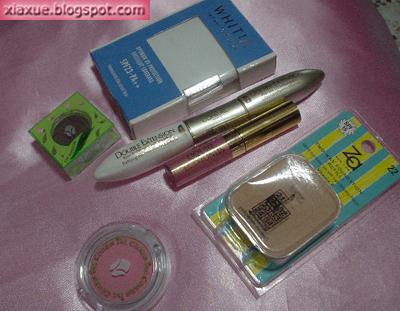 OMG I am getting so excited.
Whitia powder, which I don't use. Intend to sell it on Yahoo! Auctions. Usual price $26. I BOUGHT IT at $9.90!
ZA two-way cake refill!!! (Currently only dark shades left, I'm so sorry, dears.) Usual price, around $16. I GOT IT AT $8.95!! I bought FOUR.
Maybelline Diamond Shine Lip Gloss, $8 usual price $14.
Nonsense brand eyeshadow in dark brown, my typical make-up must have. $4.90. I bought FOUR. Blusher, $6.90.
WAHAHAHAHAHAHA!!!!
I am king!!!
WAHAHAHAHAHA!!!
Its so freaking cheap, cannot stand it.
I bought the new Loreal Mascara at Watsons though, with a $3 discount, so its $20.90.
Its abso-fucking-lutely good!! Its the only mascara which claims to lengthen your lashes to fake lashes standards, and really does it.
Here, living proof.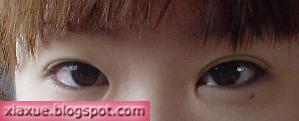 Before.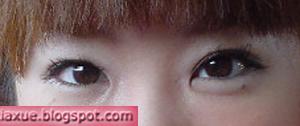 Amazing ah! I swear no photoshop done.
I apologize for being so late in sharing this wonderful piece of news, because I have been really busy recently packing clothes.
Lots and lots of clothes, which shall all be either given to the salvation army, or sold at yahoo auctions.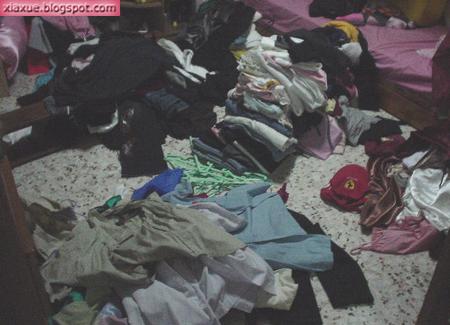 I think my clothes are scary. And this is only half. Theres still those in the other cupboard....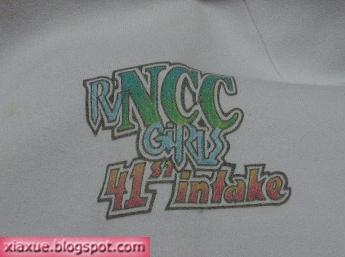 I found this sweatshirt which was designed by me and sent for printing for my NCC group. Ah... Such sweet memories...