June sent me this via email... Its a picture of a foreign worker....
Just a thought.. Have you realised that there are no fat bangalas?? This goes to show that with hard work and no money to buy good food, there's a thin bangala inside everyone wanting to climb outta those fats.
Alright, now to the picture of the really cute foreign worker:
Ladies and Gentlemen....
I present to you....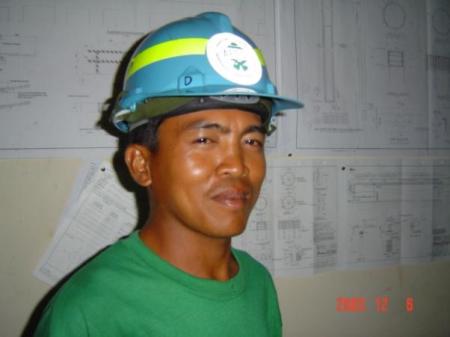 Jian gui le!!!
WELCOME TO THE GUESS SHOW!!!!
WAHAHAHAHAHAHAHAHAHAHAHAHHAHAHAHAHHAHAHA!!! I almost laughed my placenta out.
If you don't know whats so funny, you should watch more taiwan variety shows, baby...
Oh yeah btw. IS MY NEW TEMPLATE FREAKING NICE, OR WHAT?? I luuuuve it!