I'm sorry for the lack of proper blogs recently, people! (one really long one below though written in a mean tone because I keep having imaginary people slamming me as I write)
I've been busy recently!
And these ...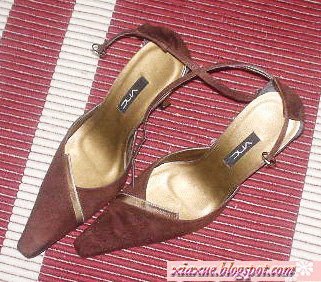 could only mean one thing. =D
I'm stepping into a new phrase of my life. It was 13 years of studying halted finally.
I shall climb the corporate ladder with my cheap VNC heels, and I know I can do it because I have a supportive family, the best friends in the world, and you, my readers, always there for me. You guys will keep being here, right?
Thank you, my blogders, the appreciation I have for you guys is unexpress-able. =)
SHANG NI MEN YI GE HEI BAI ZHAO!