That's right! We at Xiaxue Inc. is proud to announce that the star of this blog is about to make her virgin appearance without photoshop!!!!!
See her in the flesh at 7pm on Channel I's
What matters
this Thursday!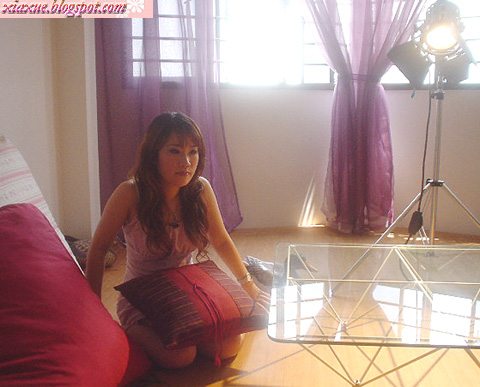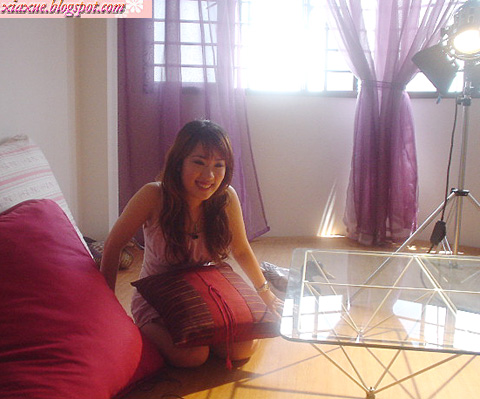 Just a short 3 mins on an interview with her at Weili's nice place ... (Xie xie Weili!!!)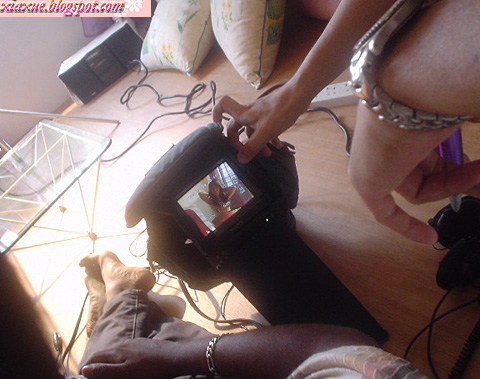 Very unfortunately when this shot was captured she was adjusting her hair so she looks like she is acting in a porn film and taking off a bra. Rest assured the program is nothing of this sort.
Also present in the show would be friend Wanyi ...
And of course, Singapore's own funny columist cum blogger
Mr. Brown
! *beams*
I think I will look very fat in the show, but believe me, I am really skinny in real life.
*more blogging tmr yeah, about MODELS.