I'm going out in a short while so here's a photolog first!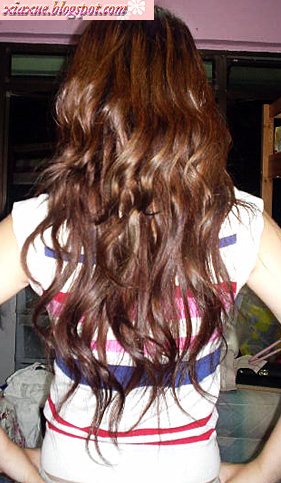 I had a bloody good hair day but only seafood saw it!
It's like this. Momo managed to earn a commission of a
whooping $4,500
for a house she sold, so she treated Smelly (my bro - he is not really smelly btw) and I to a sumptuous dinner at No Signboard restaurant!
That was the lobster we ate. We had crab too. It was grumpy.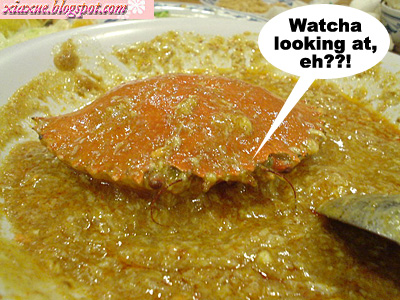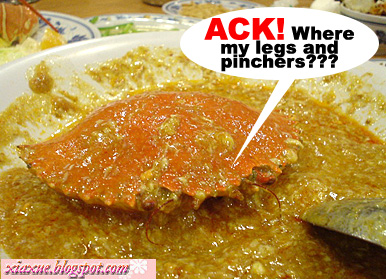 We tortured the seafood??!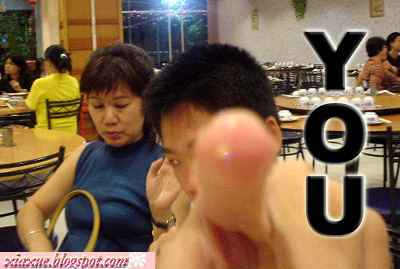 *******************
Went out with Eileen to the already-decorated-for-Christmas orchard.
I think this angel looks very funny with a plastic bag!
We shopped at the new Forver 21, and Eileen bought a pretty suit for $68.
And my turn! (Warning: Camera-whore coming up.)

Bandanna! $9! Earrings! $7


Ming xing big big sunglasses! $11!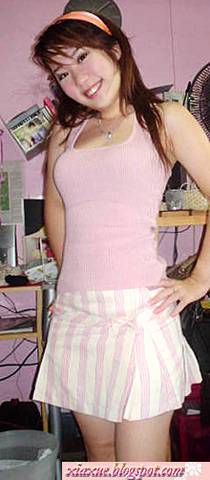 Wraparound skirt! $33!

Whoop!
See, so nice ...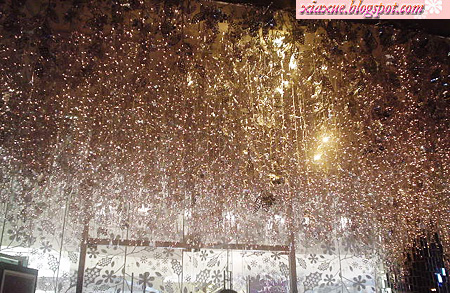 Those are dangling crystals outside Tangs.

My friend (not Eileen) jumped up and stole one crystal for me!!!!


So cute right! The less-than-full crystals outside Tangs suggest that many other people are jumping and plucking down crystals too. Ha ha..
Oh yeah I watch
The Incredibles
and it is sooooooooo fabulous!!! I love it love it love it!!! Go watch!!! It's so cute and so funny!