Shuyin and I were walking pass Calvin Klein's boutique in Takashimaya.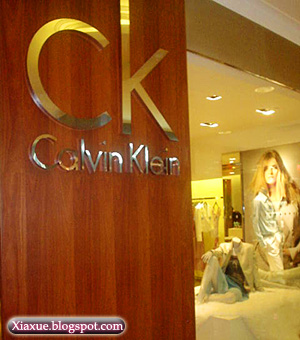 Ok ... Nice shop and all ...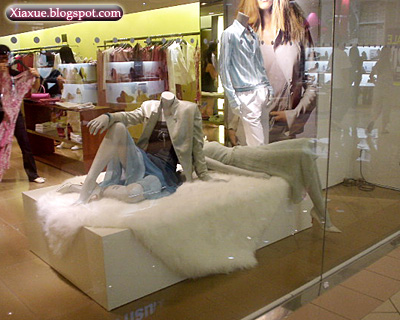 Mannequins on display on a faux fur thingy... Saleman rushing around with fushsia dress.
.
.
.
.
.
.
.
.
.
.
.
.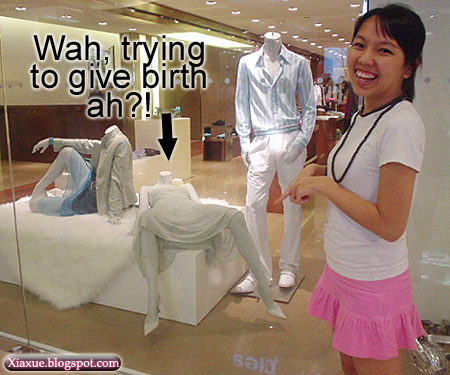 WAHAHAHHAHAHA! Shuyin is laughing at her! And look! The male mannequin has a bulging crotch! Gotta be the sexy pose that allured him, despite the headlessness. Oh wait. He is headless too.
p/s: Sent the picture to Shuyin and was chatting with her via Hello since MSN was down last night. She was v irritated by the picture because she said the mannequin was in a very kang kor (awkward) position. Looks like she is suffering a neck cramp, ay?
WHAT WAS THE DISPLAY PERSON THINKING??!