Shuyin and I have a question:



We have a very sincere question to ask...
.
.
.
.
.
.
.
.
.
.

It concerns our friendship as I say it's her and she says it's me ...

.
.
.
.
.
.
.



WHO IS UGLIER??!?!?!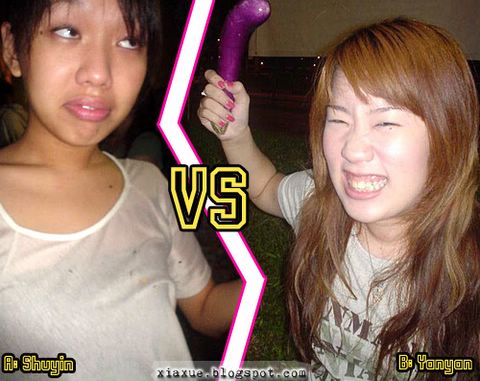 Ok fine. I was digging out old old photos and sending them to Shuyin, laughing at how fat she used to be and how pasty my skin was. We found that these two are the most hideous of them all. I look like a placid white ghost and Shuyin just looks siao. In fact, we look so hideous the hunchback fellow just walked past my room and sniggered at me.
I think she looks worse. At least my face is scrunched up and cannot see the horrors within. Shuyin just looks siao.
You cannot wait to make your opinion matter right?!
You can do the poll HERE:
Hey! Before you turn away with the impression that we are ugly (ARE YOU CRAZY? We are both SO HOT), here's how Siao Shuyin looks like now: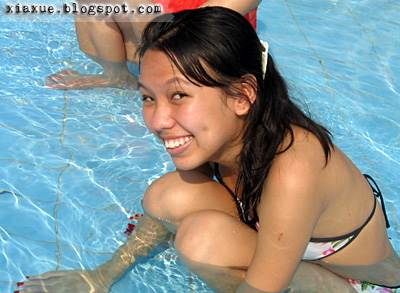 Not so siao anymore!

And me!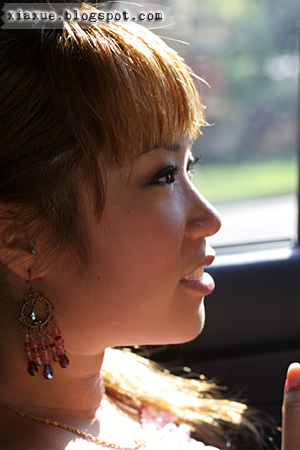 Nice right! Taken with my friend's SLR, professionally taken photos really have a difference.
Ok, now that you are convinced we are both mei nus and the photos were unavoidable errors even for goddesses like us, you can do the poll, and vote for Siao Shuyin please.