OMFG! I am so slow in posting! Nonetheless, watch!!
XIAXUE'S GUIDE TO LIFE
Stomping on grapes to make my own wine!
Betcha not atas enough to do that!!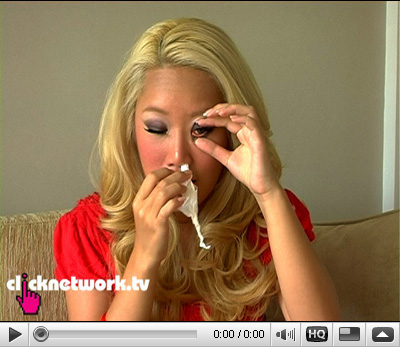 Mythbusting... Watch me try to sneeze with my eyes open.
Disastrous results.
CHICK VS DICK
What appears to be a ghost hugging Kaykay is actually
Paul attempting romantic pottery but failing.
The tolerance challenge!
See who does better with all sorts of nonsense like tolerating pain!
THE SHAN AND ROZZ SHOW
Shan and Rozz interviews a true-blue Singaporean white boy!
And a transexual!
Watch the hosts ask all the questions you've been dying to ask!
BORED IN BIKINIS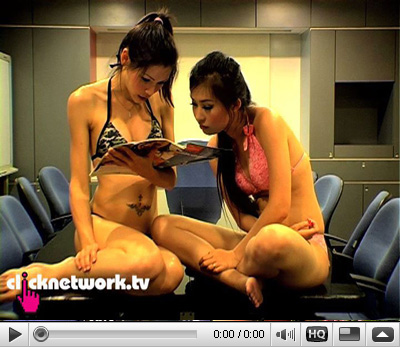 Xuesha and Sonia reads cheam business mags and explains the hard stuff to you.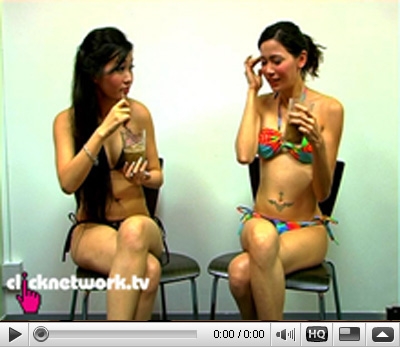 If you like girls with hypothermia, you should watch this.
Xuesha and Sonia speed-drinking slurpies in an
air conditioned room wearing virtually nothing.