Advertorial
YAY ME!! I got myself a new toy to play with and this time it's the
HTC HD mini
phone!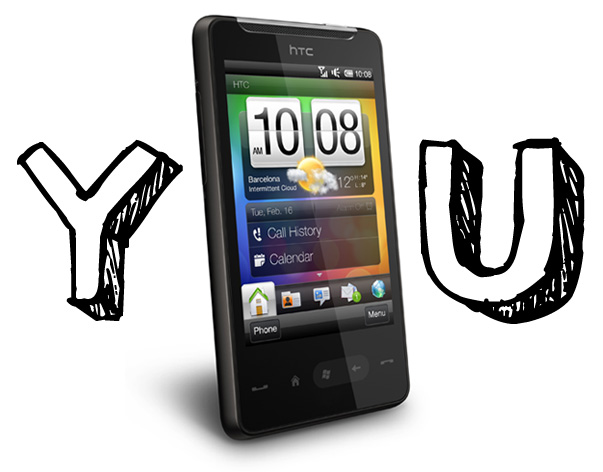 Got invited to the HTC HD mini event down at Ion, so there I went! I was most pleasantly surprised to find out that they were providing hair and make up for guests for a mini (pun intended) photoshoot!!
Being hiao, I immediately went for the empty hair styling hot seat!
Stylist was blow-drying my hair coz it's still a bit wet!
What better to do than to play with my new phone while getting hair done??
Took a few camwhoring shots and
IT WAS AWESOME!!
At
5 mega pixels
(auto focus! Widescreen Photo Capture!) all the photos taken turned out so nice! Stupid Blackberry's camera is just bloody 3.2mp. -_-
Me + mini
All my hair straightened! And then the hair stylist took quite some time to transform my boring tresses into a elaborate curls!
This is the make up counter...
Tadah!!!!!! Poofed up hair!
It's time for my photoshoot!!

(Don't ask me what's the pink rectangle in the photo for the life of me I can't figure it out!! I think my camera went siao. Or maybe the phone can chu power. Hadoken!)
They printed out the photos for us, magazine-styled, and here is mine!
How? Cover girl material or what?!
Reviewing the photo taken by the pros...
And take another with my camera!! Artsy boh!!
They also have many other HTC phones around to let the invited guests play with, including the mini!
On the outside, the HTC looks so boring being all black, but the inside will completely surprise you!!
.
.
.
.
.
.
.
.
.
.
.
.
.
.
.
.
.
.
.
.
.
It

is

BUM

BLE

BEE

YEL

LOW

!!!
How cute and happy-looking!! LOL
Now for a little more about the product...
The HTC HD mini is a
fully touchscreen phone
and I don't usually like touchscreen phones but it was intuitive and surprisingly enough it was a breeze typing on it!
The interface is great with a
fully customizable home page
where you can place your most commonly used applications.
Lightweight and tiny
, but has everything you need in a smartphone! Besides all the usual stuff (like 3G, wifi, bluetooth etc), I also like it that the multimedia player includes an
FM radio
!! Now I don't have to have a radio to listen to Rozz's show!
Another thing that pleasantly surprised me was the
Animated Weather Wallpaper
.
Amazingly enough the phone detects the weather today and animates your phone accordingly! Damn chio lah!! It was cloudy so I had clouds float around the screen, telling me that it's 27 degrees! (Night time as I am writing this)
BEST OF ALL?
I found it fantastic that when I got the phone out of the box, all the most commonly used smartphone apps were already installed for me by some considerate geek from the HTC headquarters.
All you need is your sim card and you can tweet, fb, msn with friends etc all without waiting! Watch Youtube videos! And never get lost again with Google Maps!
I didn't have to muck around with finding the apps and installing them and rebooting my phone etc!
But if you
DO
want more apps, they are easy to find using Windows Marketplace for Mobile. Get as many as you want!
Yes... This is the star of this entry.
But if you think I'm done here you are
wrong!
THE HTC HD MINI GETS A
COMPLETE MAKEOVER!!
Black? One tone?
NO WAY!
If the inside of the phone is so customizable,
so must the outside, right??
First it gets Gmasked at the kiosk at the event...
And then it is now a
DELICIOUS
shade of pink
.
.
.
.
.
.
.
.
.
.
.
.
.
.
AND IT IS BLINGED UP...

IN

C

A

N

D

Y

S

T

R

I

P

E

S

+ A

PINK

RIBBON!
Yes I did the blinging myself!!
AND AND AND
YES YOU CAN WIN THIS PHONE,
BLINGED BY YOURS TRULY!!!

Just prove you have been paying attention to my blog entry by telling me
1) five awesome features I mentioned about the HTC HD mini, and
2) include
WHY YOU NEED A SMARTPHONE
in not more than 200 words
Most Creative entry wins!
Send your entry to
htchdmini@nuffnang.com
by
5th May 2010
and you might get this (almost) brand new HTC HD mini phone!
Could be yours!
The phone, not me.